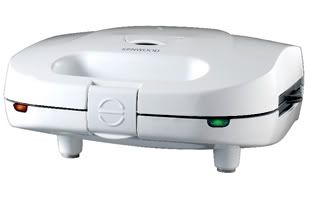 It been a long while since I purchase an electrical cooking appliance as most of appliance is restrict to singular function and I had limited space in the kitchen to store them. I happen to stumble upon a fantastic cooking appliance
Kenwood Sandwich Maker SM360
during grocery shopping trip at Carrefour. Being price at $59 for a sandwich maker, it is consider steep as you can easily find cheaper brand sandwich maker at NTUC Fairprice retailling at $27.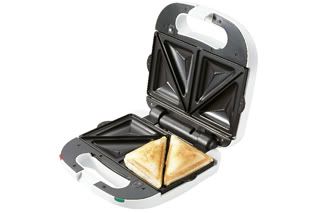 The main selling point of this Kenwood sandwich maker is it ability to change the sandwich heating plate to other heating plates for grilling or waffle. This mean on top of making toasted sandwich, you have extra cooking options like grilling burger, chicken wings with the grill plate to making waffle with the waffle plate. In addition, the heating plate can easily detached by depressing the release catch in the sandwich maker for easy cleaning which traditional sandwich maker unable to match in versatility.
I absolutely adore this appliance and use it extensively in the food creations I blogged here -
Grill Emperor Chicken
,
Tandoori Chicken
.and many others. For those who want to acquire this appliance at a cheaper price can go to Mustafa Centre as it is retailing at $57 there.
Update: The downside of such a cheap kitchen appliance is the non-stick heating plate does not last. After 15 times of usage, the non-stick coating for heating plate start to fall out. For those who have more spare cash to spare can invest in Cusinart Griddler GR4 retail at $249 at Robinson Centrepoint that also have similar detachable heating plate for grill or griddle but better non-stick coating and 3 years warranty. But it doesn't come with the waffle & sandwich heating plate. I hope Kenwood 1 year warranty will cover the heating plate which I hope I can replace with new one.