I'm quite a curry puff fanatic and always take the opportunity to try any curry puff. Most of the curry puffs sold in Singapore are either sardine, potato or chicken. You hardly can find any offering mutton or beef curry puff. During a trek from my residence to East Coast Park, I happen to find this confectionery - Sha Zah along Joo Chiat Place offering assortment ranges of pastry from curry puff, samosa to epok epok with beef, chicken and mutton fillings.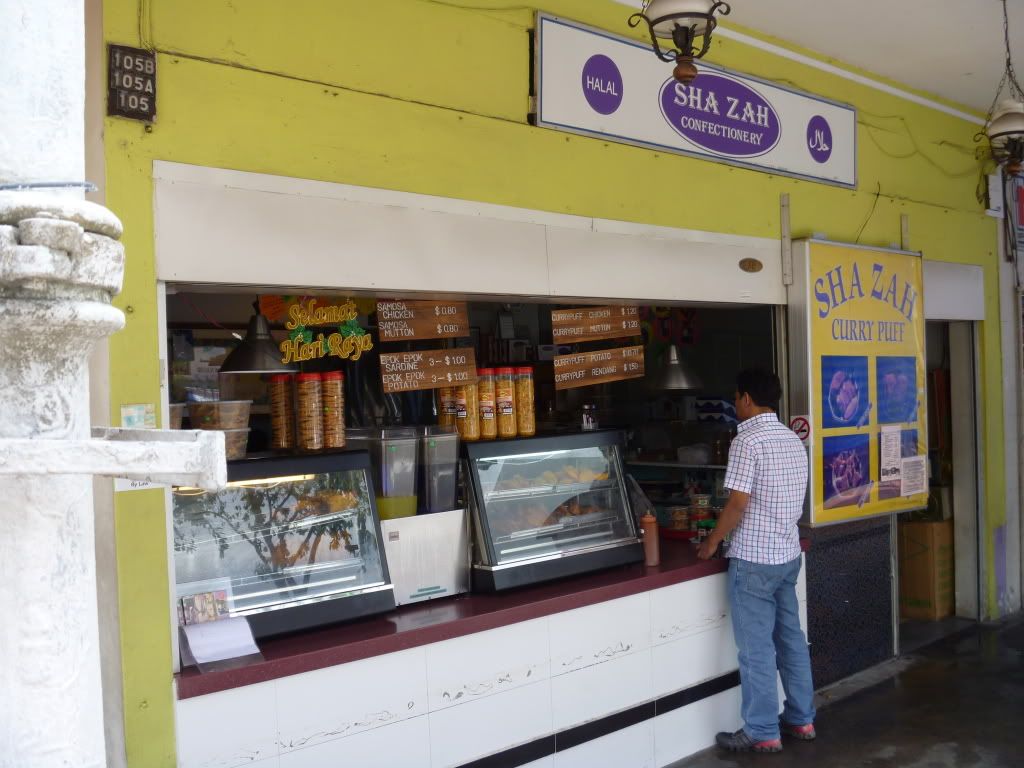 I purchased a mutton curry puff ($1.50) and beef curry puff ($1.70) to try it out. The mutton curry puff is quite a letdown as I could hardly find any mutton chunks or bits in it. It is predominantly fill with potato laced with smell of mutton goodness.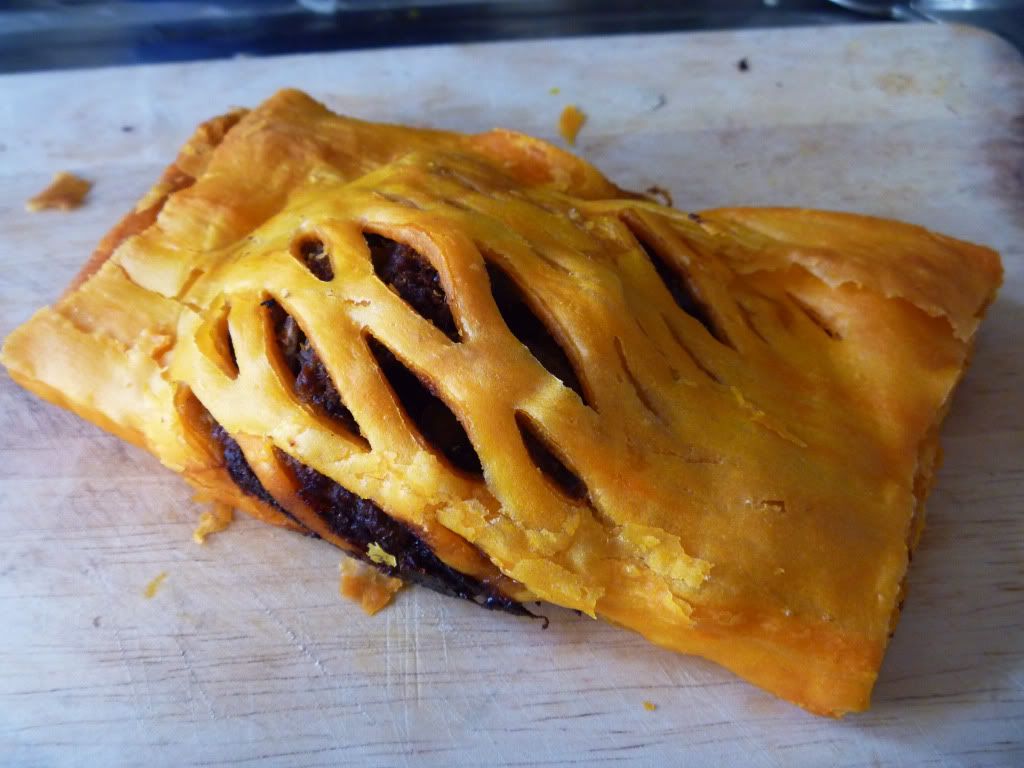 However, the beef curry puff surpise me as I could taste the chunks of beef when I biting into it. The beef is presently flavor with the right level of spiciness and sweetness. Sha Zah's curry puff are baked in oven. Therefore, the skin at the end might be wee bit hard and at times oiler than those fried version. For those curry puff fanatics looking for chunky beef curry puff, look no further as Sha Zah definitely can satisfy your cravings.